Pop-Up Blocker
The FWP web page sometimes makes use of pop-up windows to display either extra website content or the Flash poker client. Unfortunately, these new windows are often automatically blocked by the internet browsers. Please use the following instructions according to the browser you are currently using to see how you can simply enable pop-ups for and enjoy our full functionality.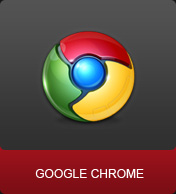 1. On the upper right corner choose "Customize and Control Google Chrome" and then click Settings in the drop down menu that will appear click "Settings".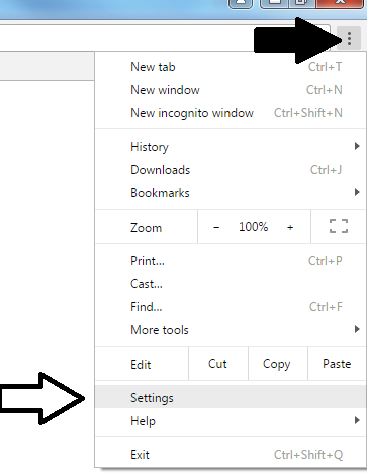 2. On the following page click "Advanced Settings" at the bottom of the Page.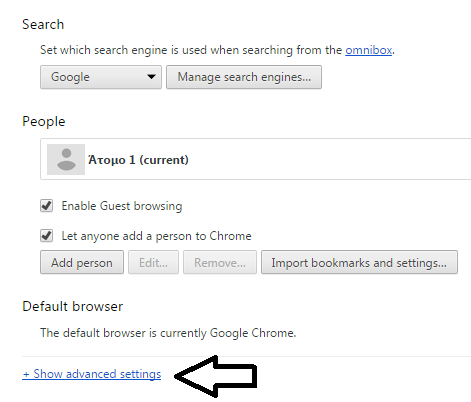 3. The current page will be refreshed and extended downwards. Then you must click the button "Content Settings".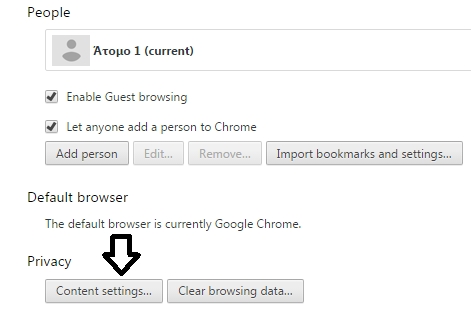 4. On the Content Settings Windows scroll down to the Pop-ups category and make sure the the 2nd option is selected "Do not Allow any site to show Pop-Ups" and then click on the button
"Manage exceptions".

5. In the Pop-up exceptions window in the Hostname pattern field just enter the exact given name: [*.]fantasticworldpoker.com and make sure that in the selection Area marked as "Behavior" the Allow option is selected.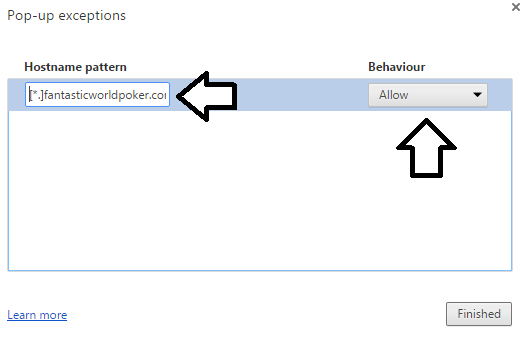 6. Click the Finished Button in the above window and close every other window and the restart your browser.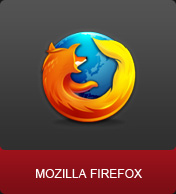 1. On the upper right corner choose "Open Menu" and then click "Options" in the drop down menu that will appear.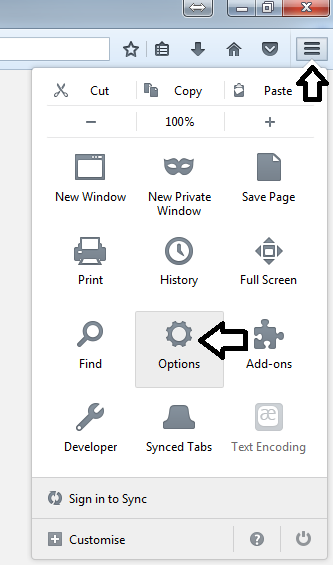 2. In the following Page just click "Content" in the main categories on the left hand of the screen and then click "Exceptions" on the right side of the page under the Pop-Ups Category.

3. In the window that will appear insert the name of our webpage on the top field www.fantasticworldpoker.com and then click Allow. The desired website will be added in the list at the bottom of the screen and that click "Save Changes".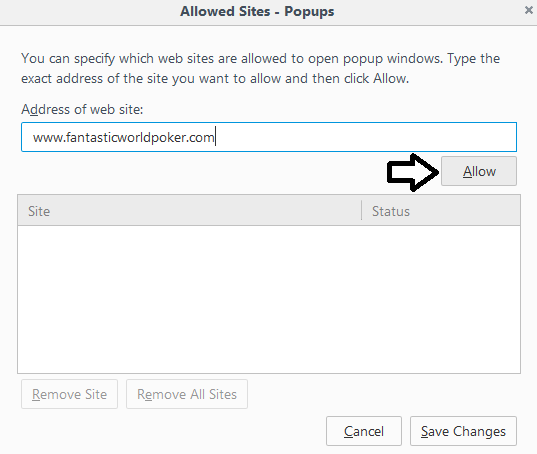 4. Close every window and restart your browser.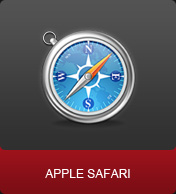 1. In your main Safari window click on the Edit Menu on the upper side of the screen.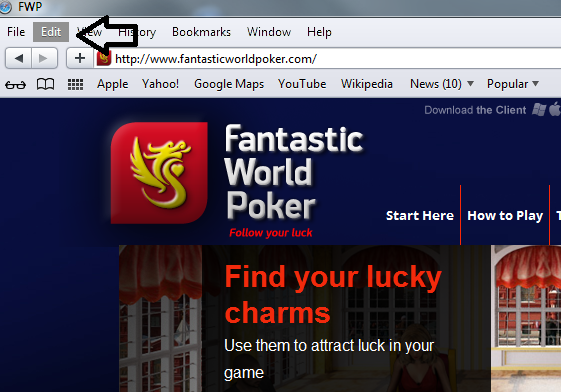 2. In the drop-down menu that will appear just make sure that the option "Block Pop-Up Windows" is not selected.